Find Your Document
Library OPAC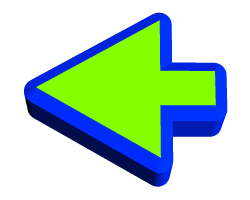 (Please click on Library OPAC to search document)
About the Library
In the field of higher education, the town Kandi is adorned by Raja Birendra Chandra College. The library is the repository of knowledge of an institution. An academic library refers to a library which is situated in the premises of a higher educational institution and which serves the dual purposes of supporting the curriculum and research work. The Central Library of Raja Birendra Chandra College was established in the year1965. It is situated on the 2nd floor. The students, teaching and non-teaching staff of the college are facilitated by the accessibility to the central library for their requirements. The users use the books, journals, magazines, newspapers etc. as library resources. The number of total books in the central library is 19148 (according to Accession Register). The automation process of the central library has already been started with the Koha software and Web OPAC service is being provided to the users. The entire central library is under the surveillance of CCTV. The library will take a membership of UGC-NLIST consortium very shortly. Besides the syllabus related books, reference books are also available in the central library. Total area of the central library construct with a Stack Room, Circulation Section, Reading Room for the library users. Reference and Referral services are provided to the users. The Central library is Wi-Fi enabled.
Library Hours
Library Hours
Monday to Friday : 10:30 A.M. to 4:30 P.M.
Saturday : 10:30 A.M. to 2:30 P.M.
Circulation Hours
Monday to Friday : 11.00 A.M. to 3.30 P.M.
Saturday : 11.00 A.M. to 1.30 P.M.
Library Services & Facilities
♦ &nbsp Lending Service
♦ &nbsp Online Public Access Catalogue (OPAC)
♦ &nbsp Reference Service
♦ &nbsp Career Guidance Service
♦ &nbsp Current Awareness Service
♦ &nbsp Reading Room Facility
♦ &nbsp Internet Facility
♦ &nbsp Library Orientation Programme